The projects tab in account settings is an overview of all projects a user has access to.
Project List
Account Settings | Projects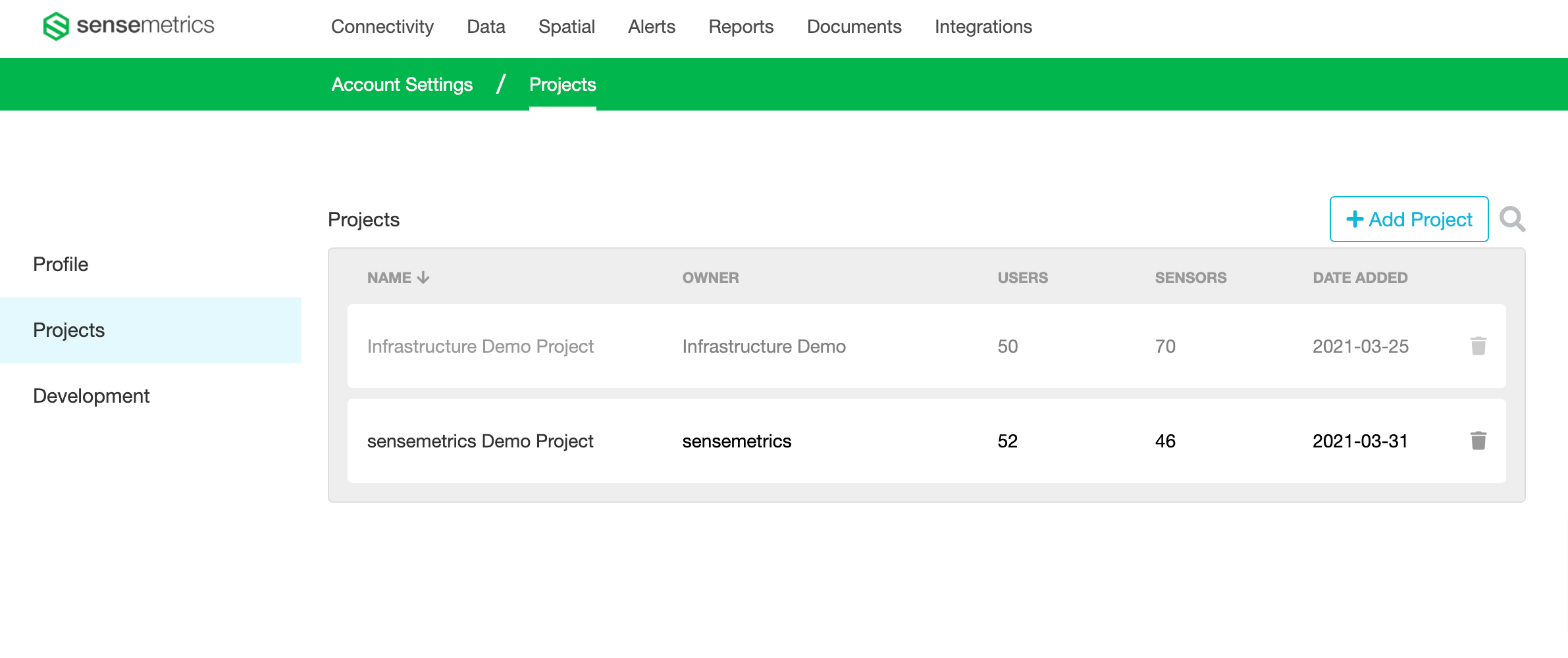 The project list contains all projects that you have access to. Cross-organization owned projects are greyed out as you do not have rights to the project settings. Navigate to a project's settings by clicking the project name.
Click the trash can icon in the project row to delete the project and all sensors from the organization.
Warning: This is permanent and cannot be undone
Add Project
Click Add Project in the top right corner to create a new project for the organization. Only a Project Manager or Admin can create a project.
Note: All Admin users in the organization will be automatically added to the new project