Overview
The Power Scheduler allows users to build simple to complex power schedules for our broadband IoT Thread connectivity device. It is customizable to make the most efficient use of power when operating in distributed environments requiring solar panels or other limited power sources. The Power Scheduler feature sets time parameters to determine when a Thread is awake (powered on and available to process commands or data) and when it is in sleep mode. The Power Scheduler Section includes:
Where is the Power Scheduler Feature located in Workspace?
To locate the Power Scheduler, first click on the desired Thread from the Network page, then click the 'Edit Configuration' tab on the left.
Network | Thread | Edit Configuration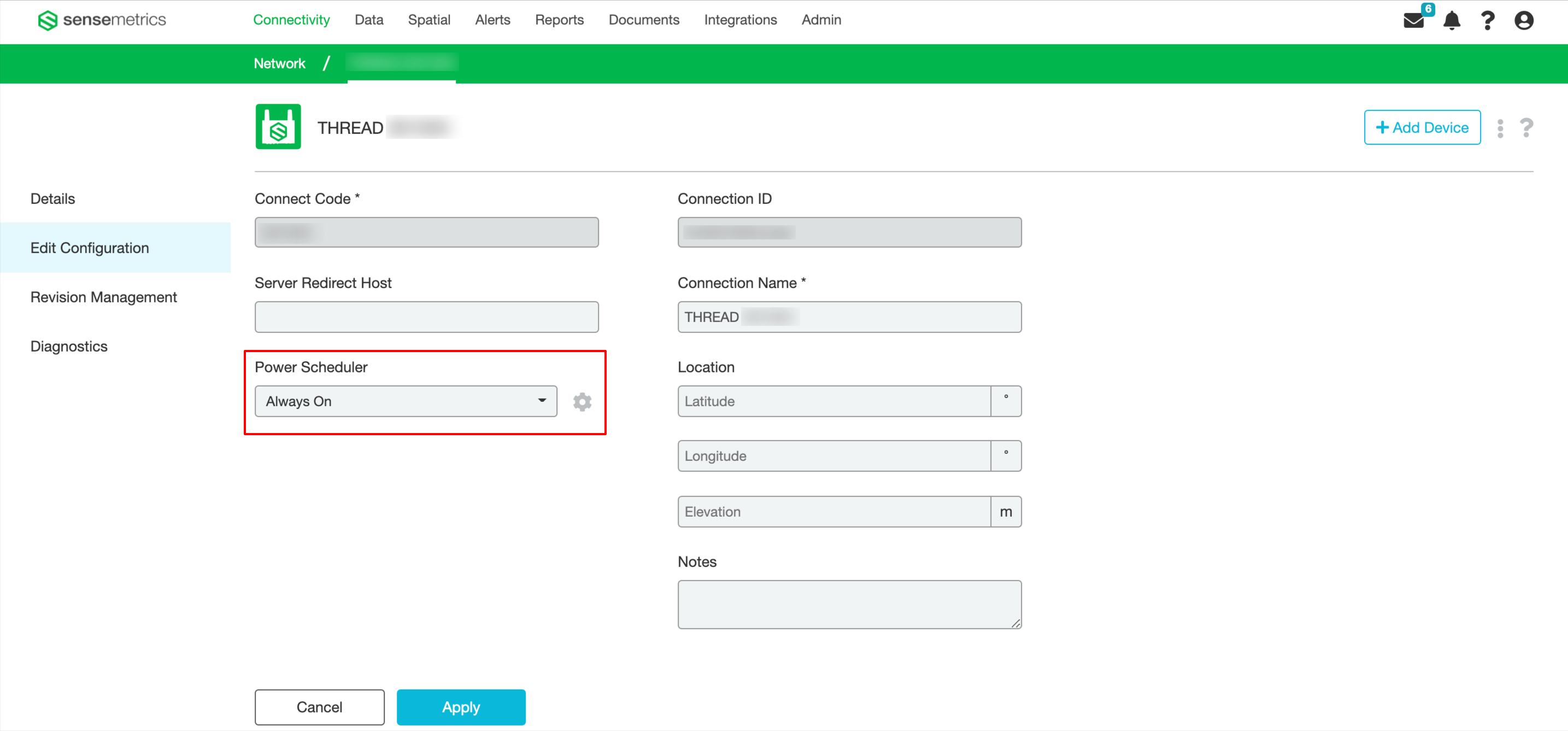 The Power Scheduler is set to 'Always On' by default, so the Thread is always available to process commands and record data. To conserve energy, you can customize it to awaken at specific points in time. Click the

icon next to the Power Scheduler dropdown to edit the Thread's schedule.