Overview
The Documents Module gives you the ability to upload a variety of files straight to the sensemetrics platform where they will be stored for easy reference and may be shared with your colleagues. If the Documents Module is enabled for your Organization, you will be able to access it as a navigation link at the top of the page.

Getting Started
After clicking on Documents you will land on your document management page.

You will find three filters along the left side:
My Documents - Shows files where you have OWNER permissions.
My Uploads - Shows files that you uploaded and still have at least VIEW permissions to.
All Documents - Shows all documents where you have at least VIEW permissions.
Uploading
To begin uploading documents simply click on the

button at the top left of the Documents Module.

After Clicking on this button you will see the Upload Documents pop-up window appear. Here you will be able to simply drag and drop, or use the

button to search your computer, and upload a file. Once the file has been selected, click the Upload button to upload the file(s). If successful, you will see a green check mark next to the file (see example below).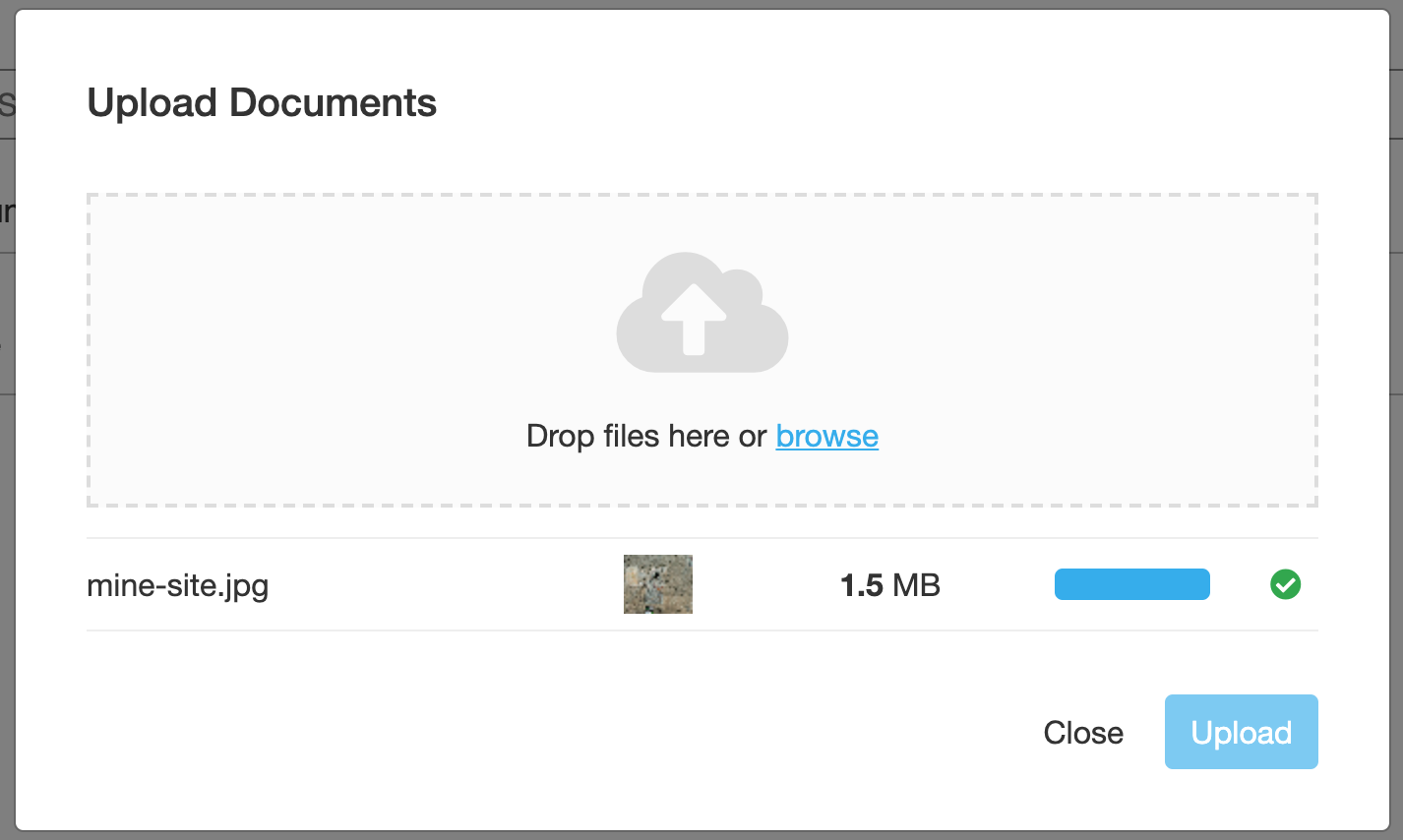 Search and Sorting Documents
You are automatically set as the owner on all uploaded documents so they should be visible regardless of the left side filter selected. You may search for documents by simply entering the Name that you are looking for in the search bar. You also have the ability to sort by the Name, Uploaded by, Upload date, and File size. Simply click on the label above the column one time and it will sort ascending. If you click the name again it will switch to descending.

Viewing Document Details
Clicking on the Name of a document reveals a details panel which includes a preview for image files.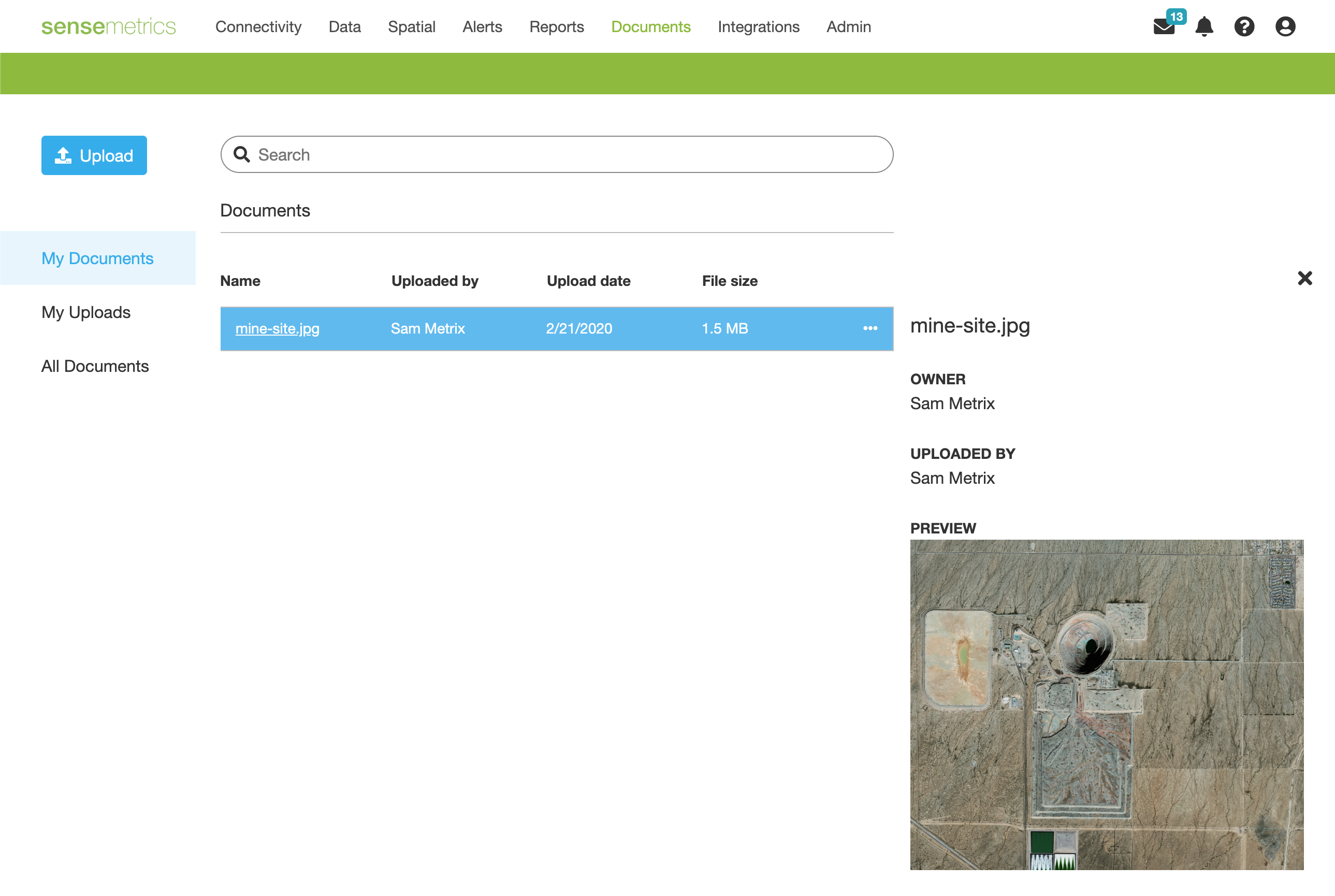 Sharing, Deleting and Downloading Documents
In order to share documents with other users please find the

button on the far right. Clicking this button will provide the ability to Share, Delete and Download documents.

Note: Only the OWNER of a file has the ability to delete that file.
For more information on sharing please see Sharing and Permissions.
Type and Size Restrictions
Currently, sensemetrics doesn't restrict any file types. The maximum file size is 50MB.