Welcome to Project Management!
Project Management allows users to efficiently manage multiple projects from a single user account without the need to log in and out. With Project management comes a lot of changes. Your account will look different after the migration to Project Management. We will review what to expect after the migration in this article.
Data
All data collected by the sensemetrics platform is now stored in a project owned by your organization. An organization can own multiple projects and provide varying user access to each project.
Upon migration, all profiles and assets that were owned by users in your organization will be aggregated into the Default Project. Instead of users owning connection/devices/sensors, these assets are now owned by the project. User access to these project assets is determined by the user being added to the project or not.
Admin of an Organization will immediately have access to all data owned by the organization within their Default Project, while basic users will have no access. It is the Admin's responsibility to grant users access to projects or change their organization role in account settings.
Default Project
After setting up your users with the correct organization role, head over to the projects tab in the side navigation menu of Account Settings. This is a list of all projects in your organization. Every organization will initially have a Default project that contains all your current assets and profiles.
Workspace | Account Settings | Projects

Click on Default Project to navigate to the project settings page. You can quickly add users to the project in the user modal by clicking the pencil icon next to Manage Users.
Workspace | Account Settings | Manage Users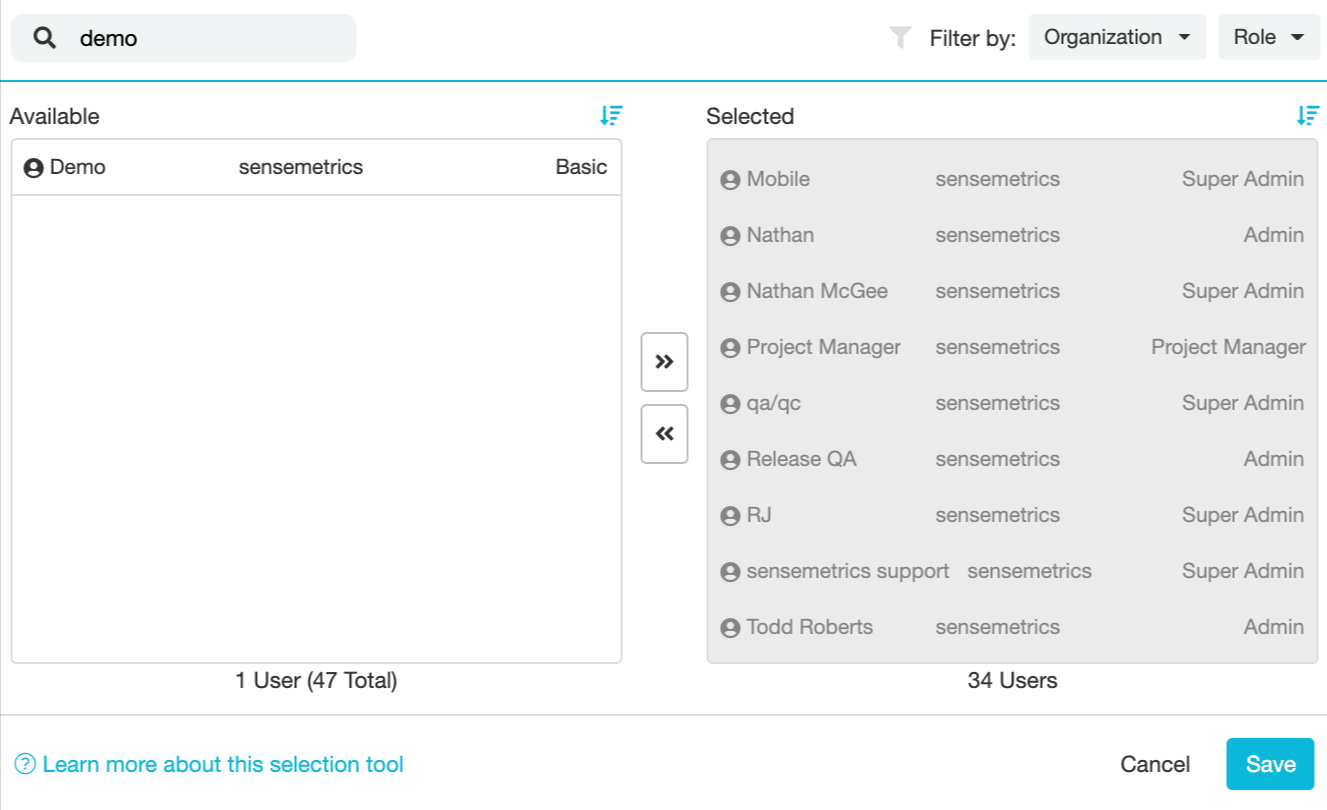 After configuring which users have access to the project, you can adjust their project role. Although project assets are now viewable by everyone in the project, additional permissions to perform actions like adding or editing a connection, depends on the project role.
Workspace | Account Settings | Projects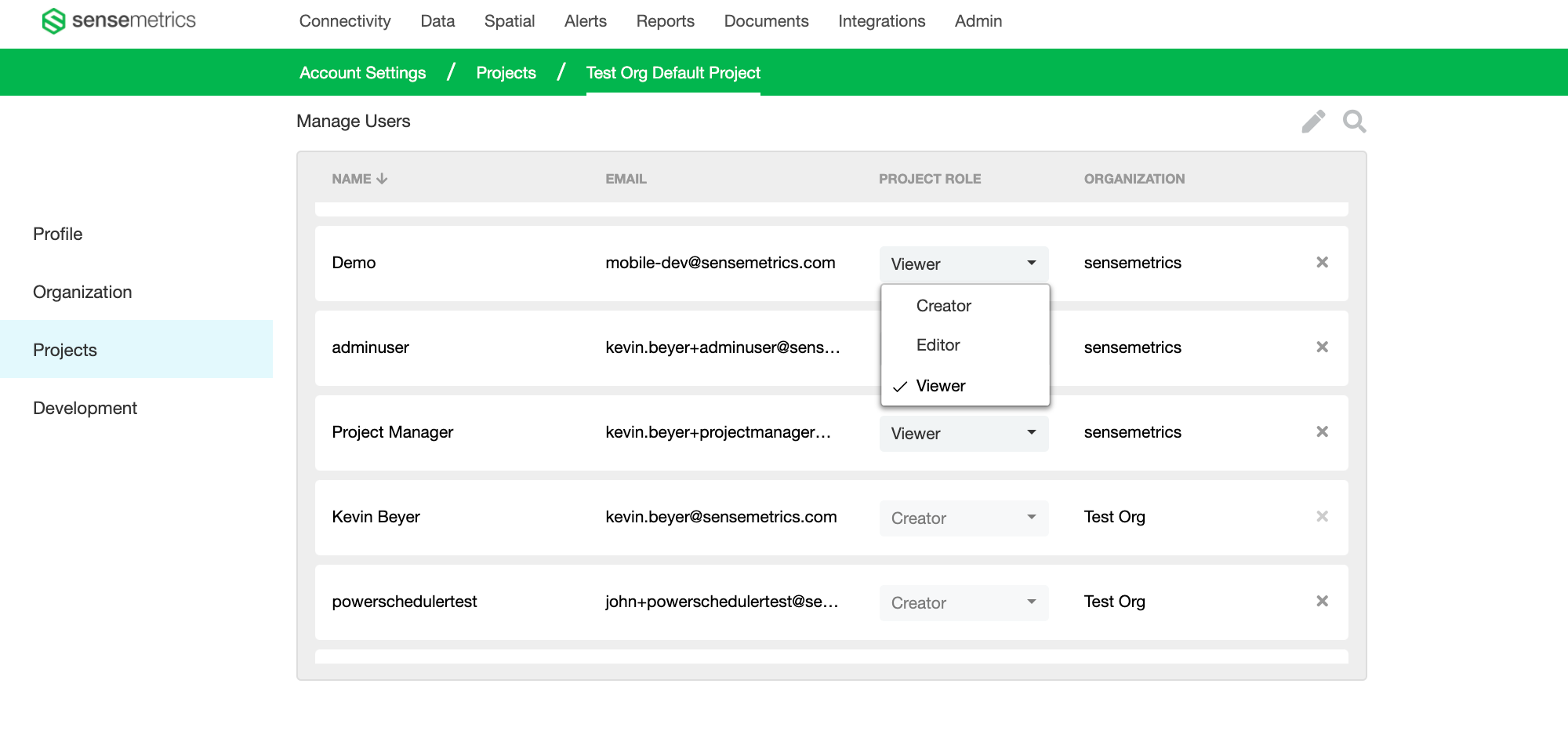 Sharing profiles with individual users is a thing of the past. Sharing permissions are either 'Private' so it's only visible for user or 'Public' so it's viewable for everyone in the project. Any user in a project can create a private profile or view a public profile. Users with an Editor and Creator project role can make a profile public or modify an existing one.
Note: Assets include connections, devices, sensors, and documents. Profiles are located in modules like graphing, alerts, and reports.
All pre-existing alerts and reports in the Default Project will be set to public, which will send notifications to all users that have access to the project. We have created an email opt-out for each individual users, just uncheck the subscriber box in the specific alert's 'Report Notifications'.
New Project
You can create a new project and configure the settings like you did with the Default Project above. With all your projects created and user roles set, you can quickly filter between projects using the project switcher in the top right corner of the Connectivity Module.
Workspace | Connectivity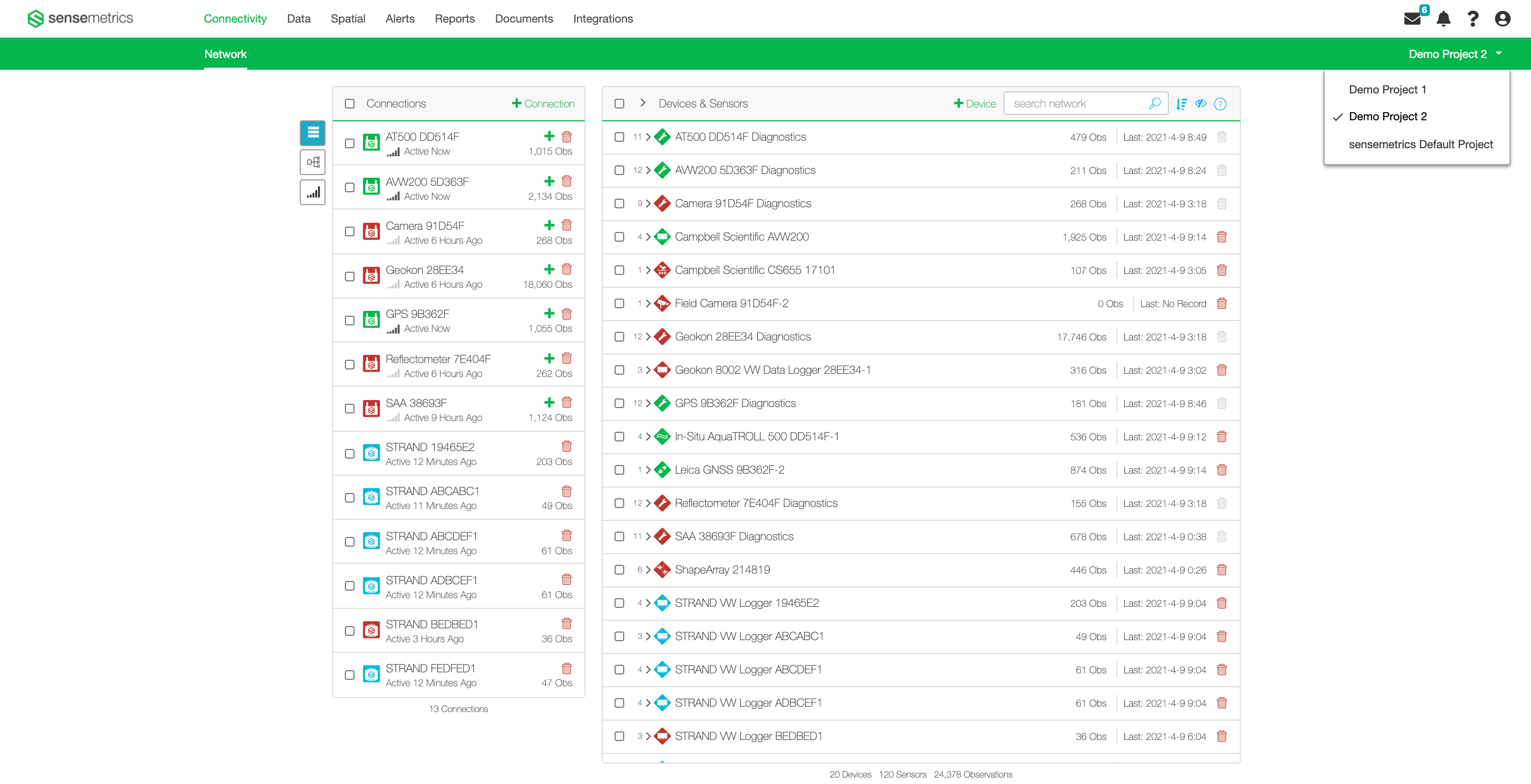 An Admin user can transfer assets from the Default Project to your newly created project. First, click the checkbox to select a connection in the Connection module.
Workspace | Connectivity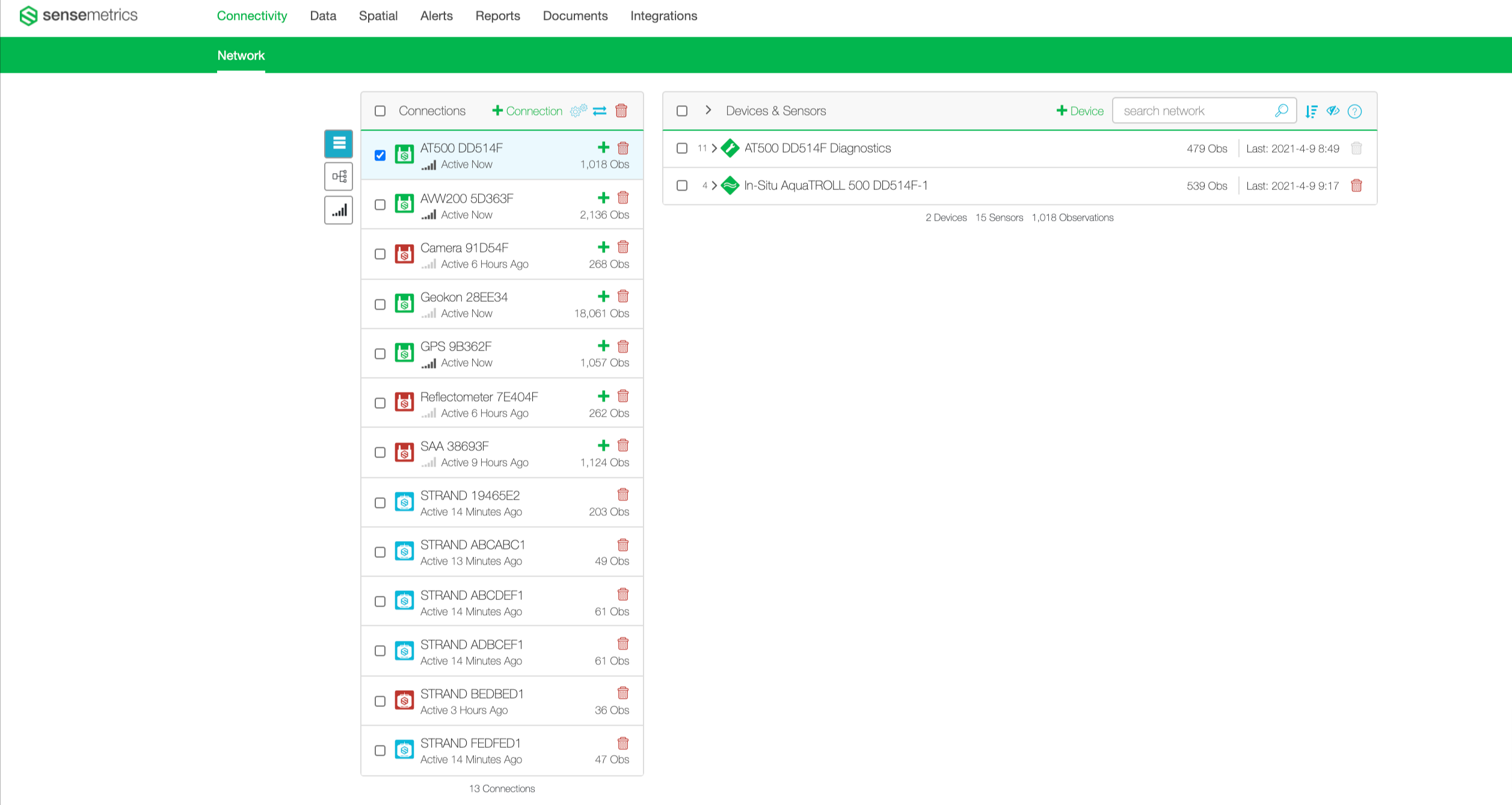 At the top of the Connection module, click on the

transfer icon and select the project you want to transfer the assets into. Your assets will now appear in the new project, this includes the connection and its attached devices/sensors. If a Thread was using a power schedule, a copy of the schedule will be created in the project it was transferred to.
Note: Profiles cannot be transferred at this time. You will need to setup alerts, reports, and graphs for any new project.
If you need to transfer a project from one organization to another please contact a sensemetric's customer support agent.