Setup up your email server to be able to distribute sensemetrics notifications via email. This is required to add users to sensemetrics.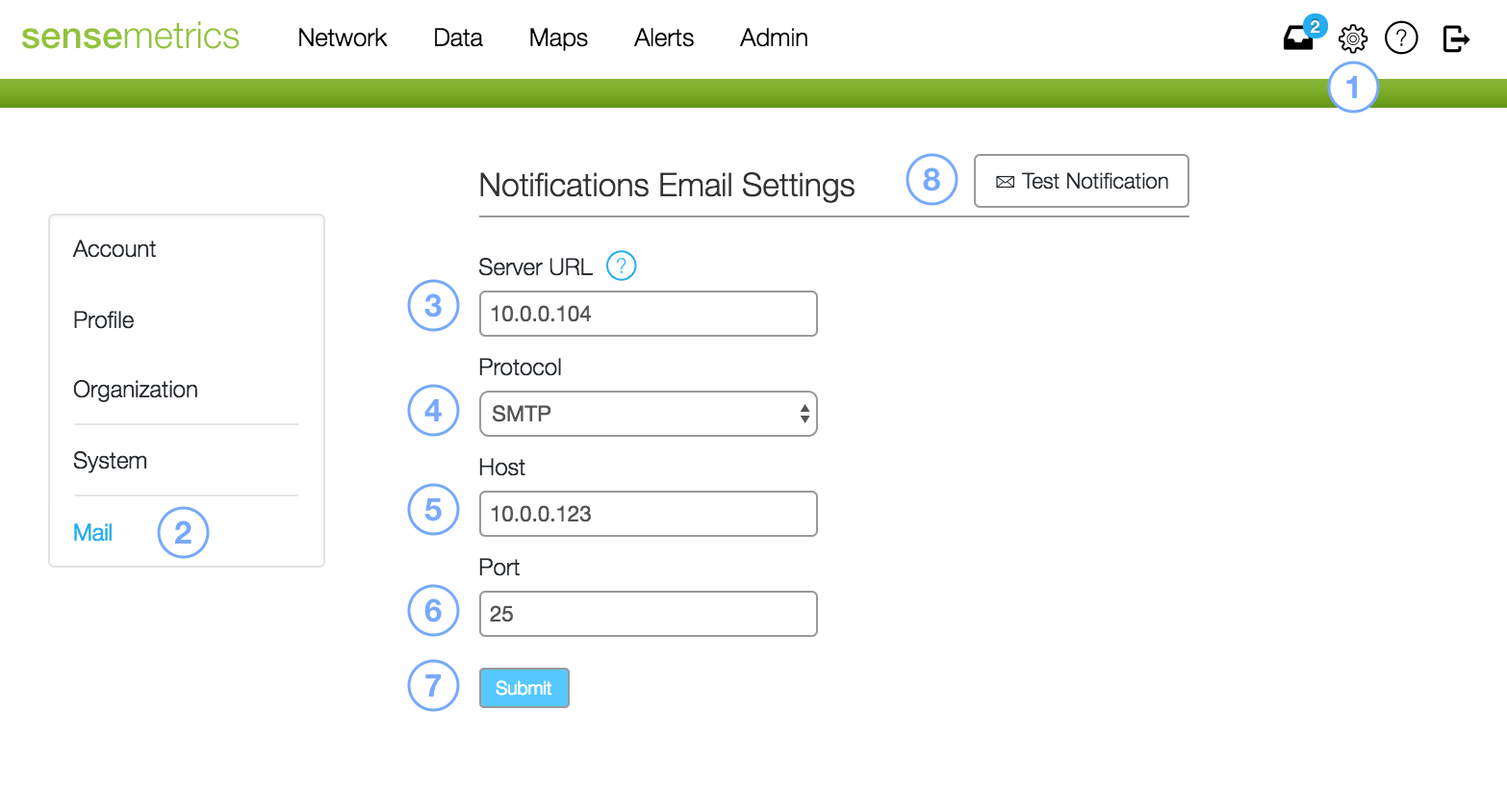 1. Navigate to the system settings on your appliance by clicking on the gear cog in the upper right
2. Click "Mail" in the left column to access email settings
3. Enter the Server URL. This will be the IP address your appliance is locally accessible from on your network.
4. Select the Protocol, SMTP or IMAP
5. Enter the "Host" or IP address of your mail server
6. Select the Port
7. Press

to save the settings
8. Use the

to test fire an email to verify it has been configured correctly