In the Power Schedule Editor click the

icon in the top right corner and select Create New. You can name the schedule, select your time zone, wake duration, if it repeats, and the time frame.
Note: If you need assistance locating the Power Scheduler Editor, please visit the Overview.
Network | Edit Configuration | Power Schedule Editor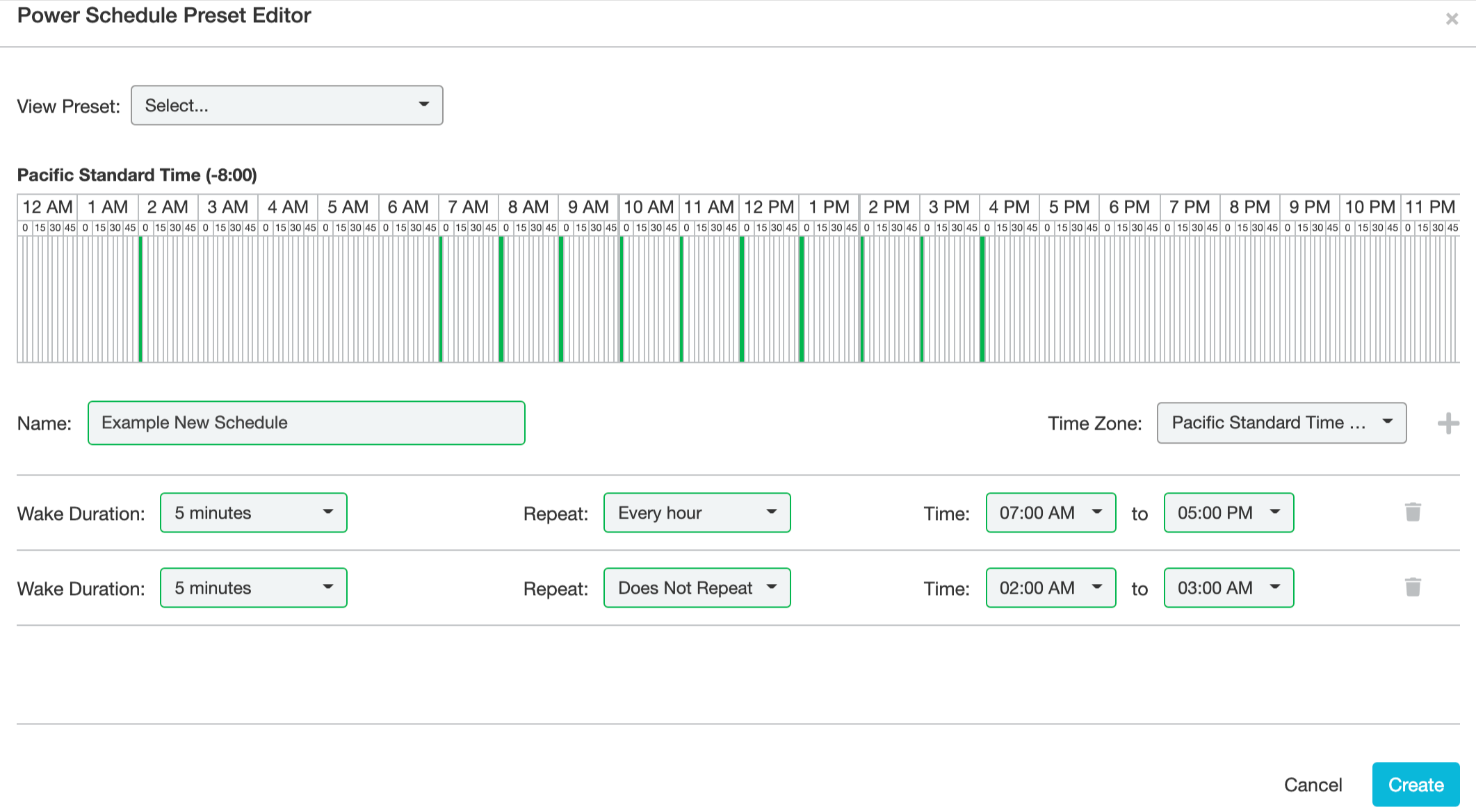 Name: Create a unique name for your custom schedule. Everyone within your organization will then be able to use this schedule on any Thread.
Wake Duration: Defines how long the Thread and connected devices/sensors are awake. During this time, the Thread will process commands and read data from the connected devices/sensors.
Repeat: Sets the frequency that the Wake Duration repeats.
Time: Sets the start and end time for the selected schedule row.
Additional Schedule Row: To create another row, click the

icon located to the right of the Time Zone. Configure your Wake Duration, Repeat, and Time settings for the new row.
Note: To change the Power Schedule, the Thread must be awake. If the Thread is asleep, the change will go into affect the next time the Thread is available to process commands.
Once you have configured all the parameters, click 'Create' in the bottom right corner. This creates a new Power Schedule that is now widely available to all users within your organization. To use the schedule on a Thread, you must select it in the 'Edit Configuration' Page and hit 'Apply'.
Network | Edit Configuration