If you have layers from multiple points in time, you can create a Layer Group to associate the data into one cohesive set. This will allow you to seamlessly sequence through time to quickly identify trends and correlations.
Click on the Profile Settings Panel gear icon and select the Layer Selection icon to the right of 'Layers'. Upload a new layer or select the pencil icon next an existing layer.
Spatial | Map | Layer Selection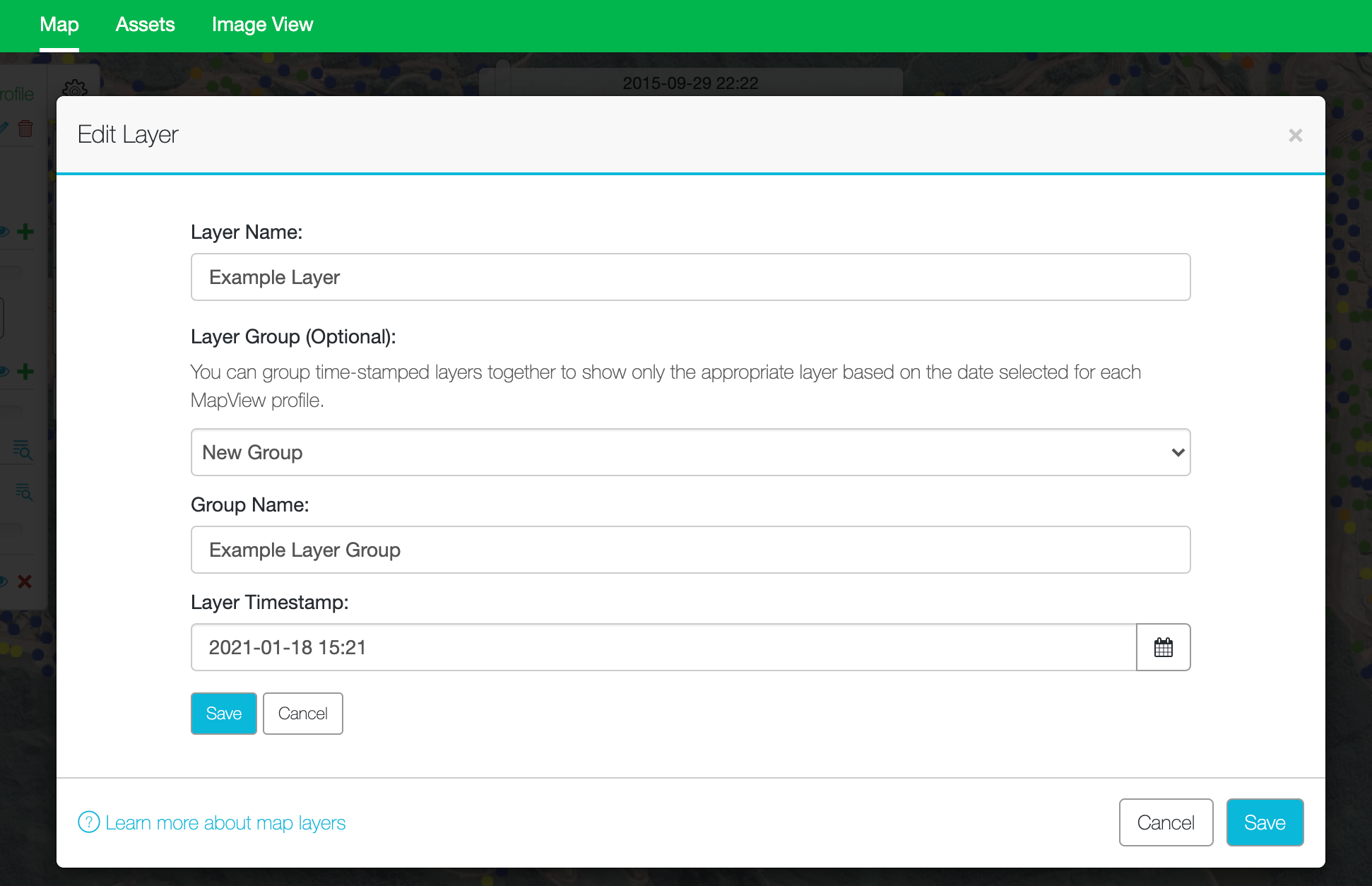 Create a layer group by selecting a layer group name and entering the data time stamp. Click the pencil icon next to the newly created Layer Group to add another layer. Upload the file and enter the data time stamp. Repeat this for each data set.
Spatial | Map | Layer Time Series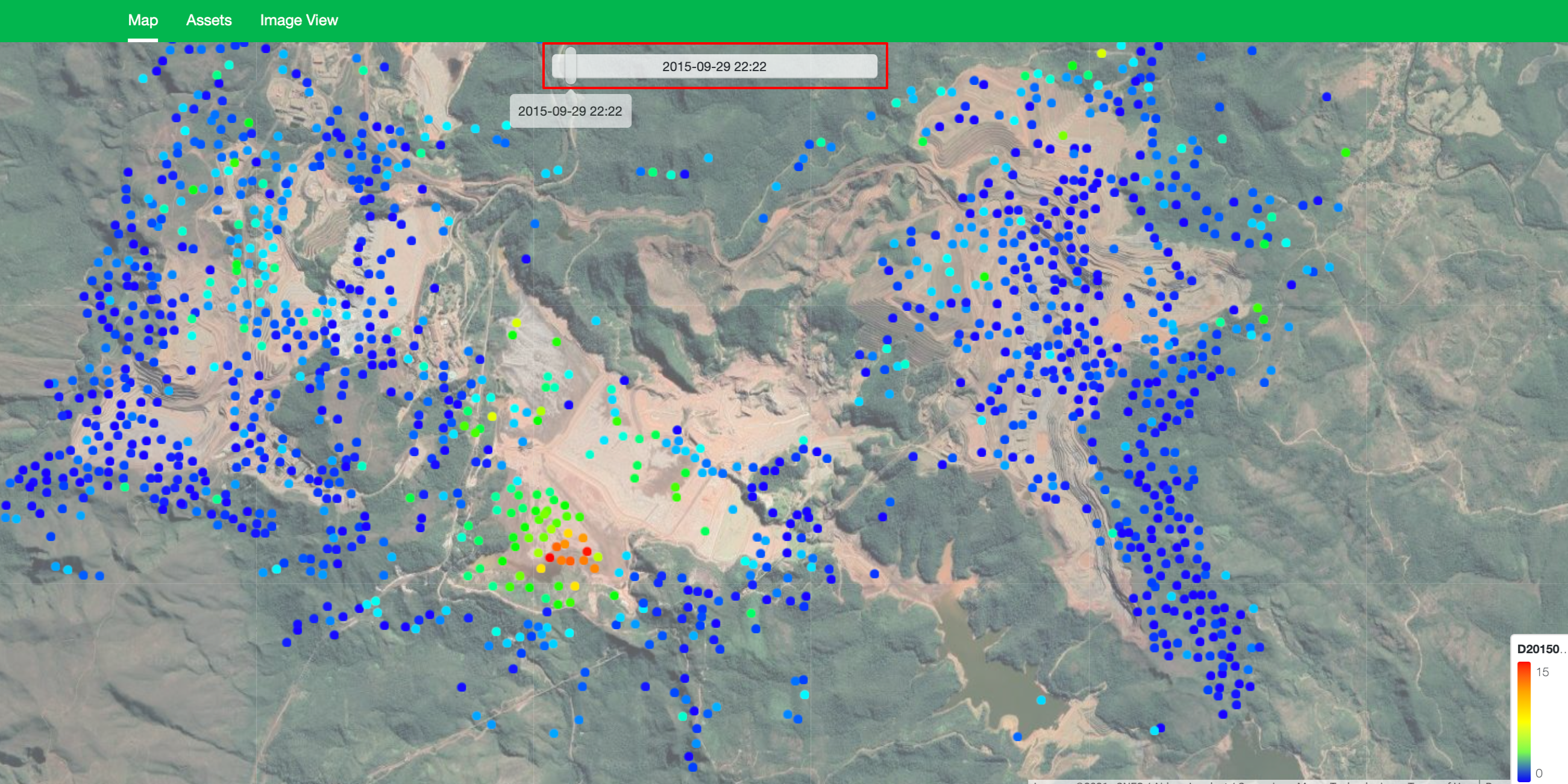 Now that you have associated all the data within your data set, you can visualize the changes on the map. Use the Map Time Slider at the top of your map to navigate through time and view the related measurement data. Only the appropriate data layer will display on the map, according to the date selected for the MapView profile.