Data collected using sensemetrics is directly accessible in Excel using the Excel Add in.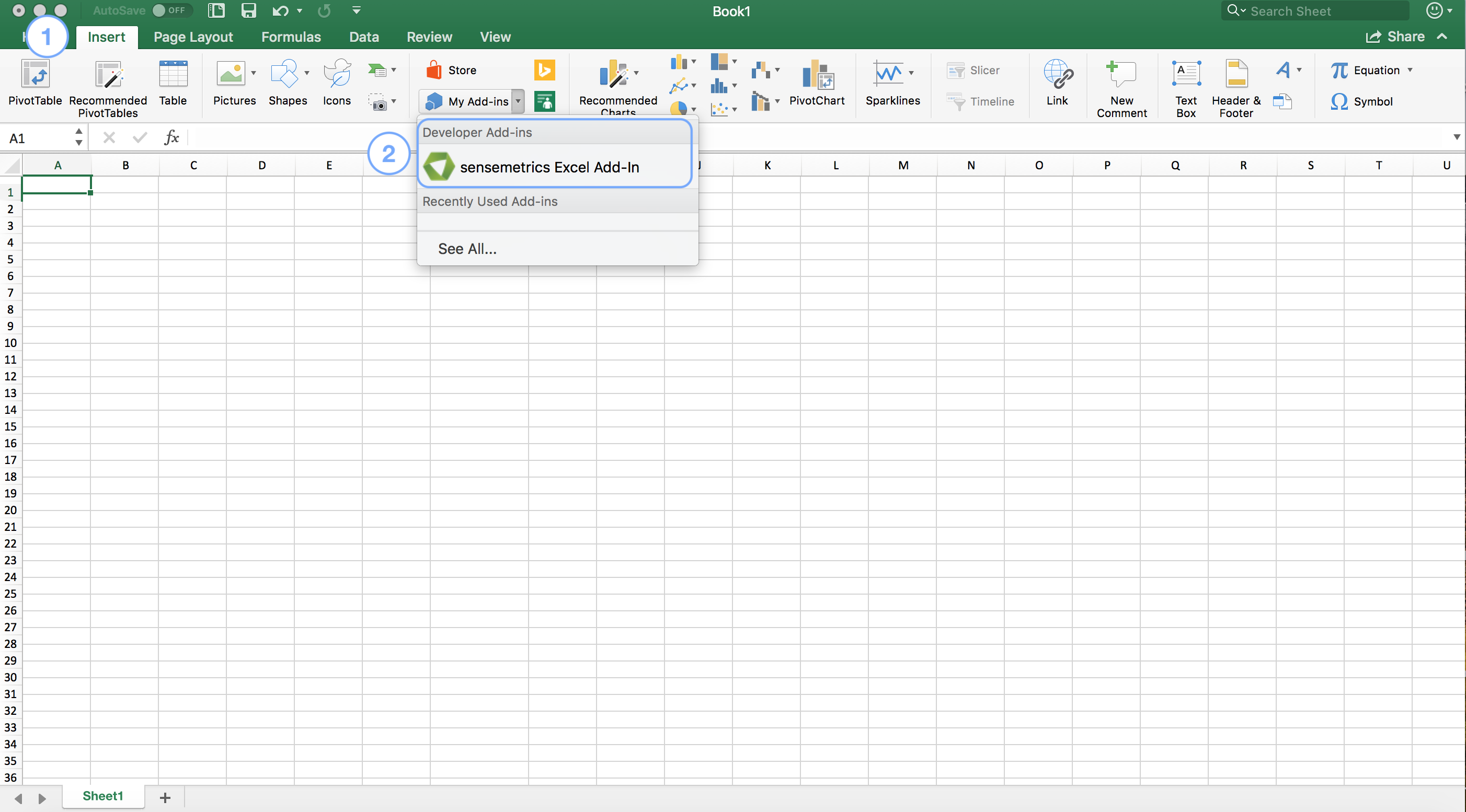 Using the sensemetrics Excel Add-in
1. Navigate to the Insert tab in Excel.
2. Select the sensemetrics Excel Add-in from the drop down Add-in list.
3. Navigate to the Home tab in Excel.
4. The sensemetrics Excel Add-in should now be available on the right side of the tool bar. Click the button to open up the module.
5. Your API key will need to be entered to access your data. Use the hyperlink provided to directly link you to where you can find your API Key. Your API key can also be found by navigating to Settings -> Developers within the sensemetrics app.
6. Copy and Paste your API Key into the prompt.
7. Press Connect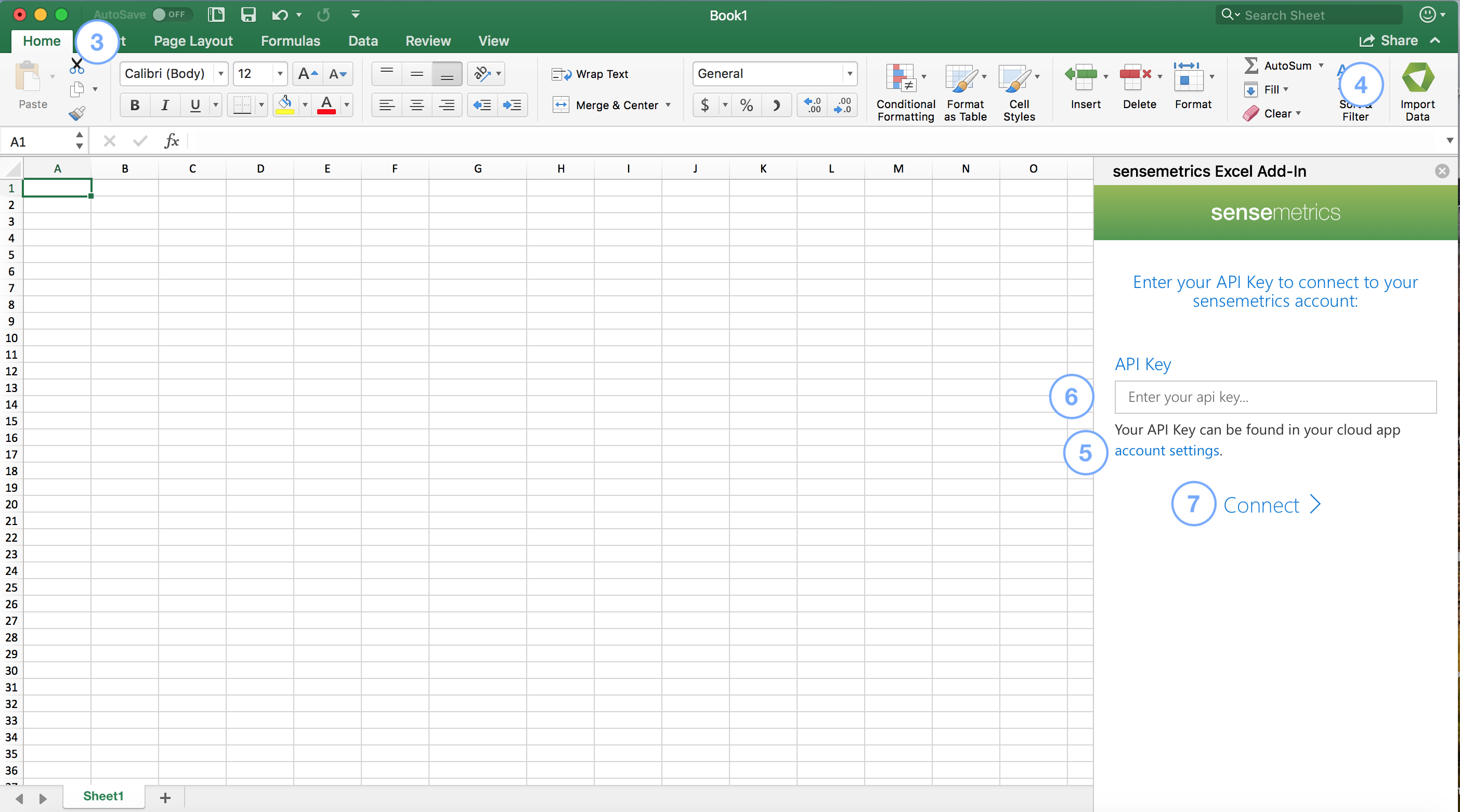 You will now have access to all sensors contained within your sensemetrics account.
Select sensors, metrics, and date ranges, to import data into excel.