In order to import data from GeoMos, sensemetrics will establish a connection to the GeoMos Host computer. Once completed, all existing projects and data on the GeoMoS Server will be imported into sensemetrics. 
Overview
A GeoMos server will be added as a connection within the sensemetrics framework. Once established, the user will be able to pick and choose which projects to sync with sensemetrics. AMTS's used on the chosen projects will be imported as Devices and each prism shot will be created into a Sensor.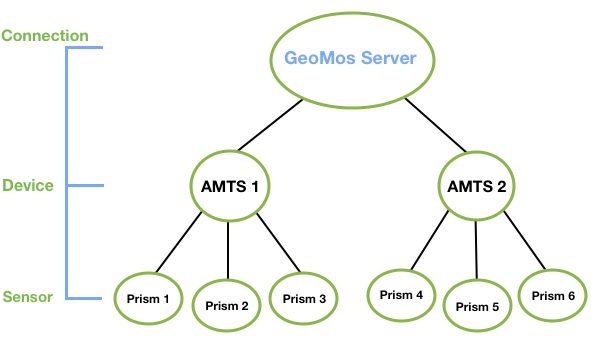 Adding a Leica GeoMoS Server
Step 1: Go to Network and select "Add Connection"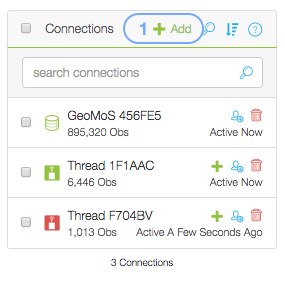 Step 2: Select GeoMoS Server from the Drop down menu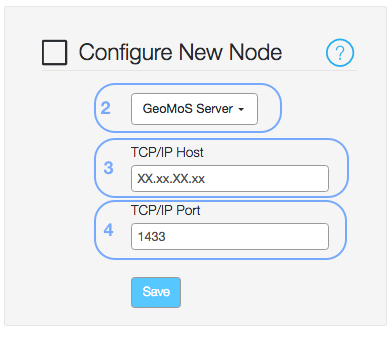 Step 3: TCP/IP Host: Enter the TCP/IP Host of the GeoMoS Server
Step 4: TCP/IP Port: Enter the TCP/IP Port of the GeoMoS Server, default is 1433
Step 5: Save: The GeoMoS Server will now be connected to your sensemetrics server. 
GeoMoS Server Settings
To control which project data is imported into your sensemetrics server, click back into the GeoMoS Connection from the Connections configuration page.
Network -> Connections -> GeoMoS XXXXXX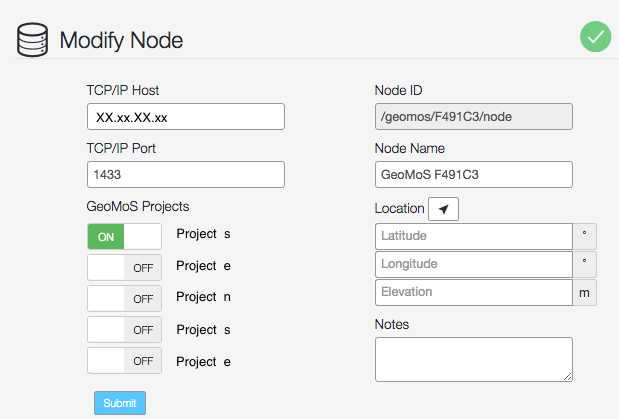 Here, you will see all existing projects that have been created on your GeoMoS Server.
GeoMoS Projects set to  

  will import data into the sensemetrics server. GeoMoS Projects set to 

  will not import any data.
Click 

 to save the settings.