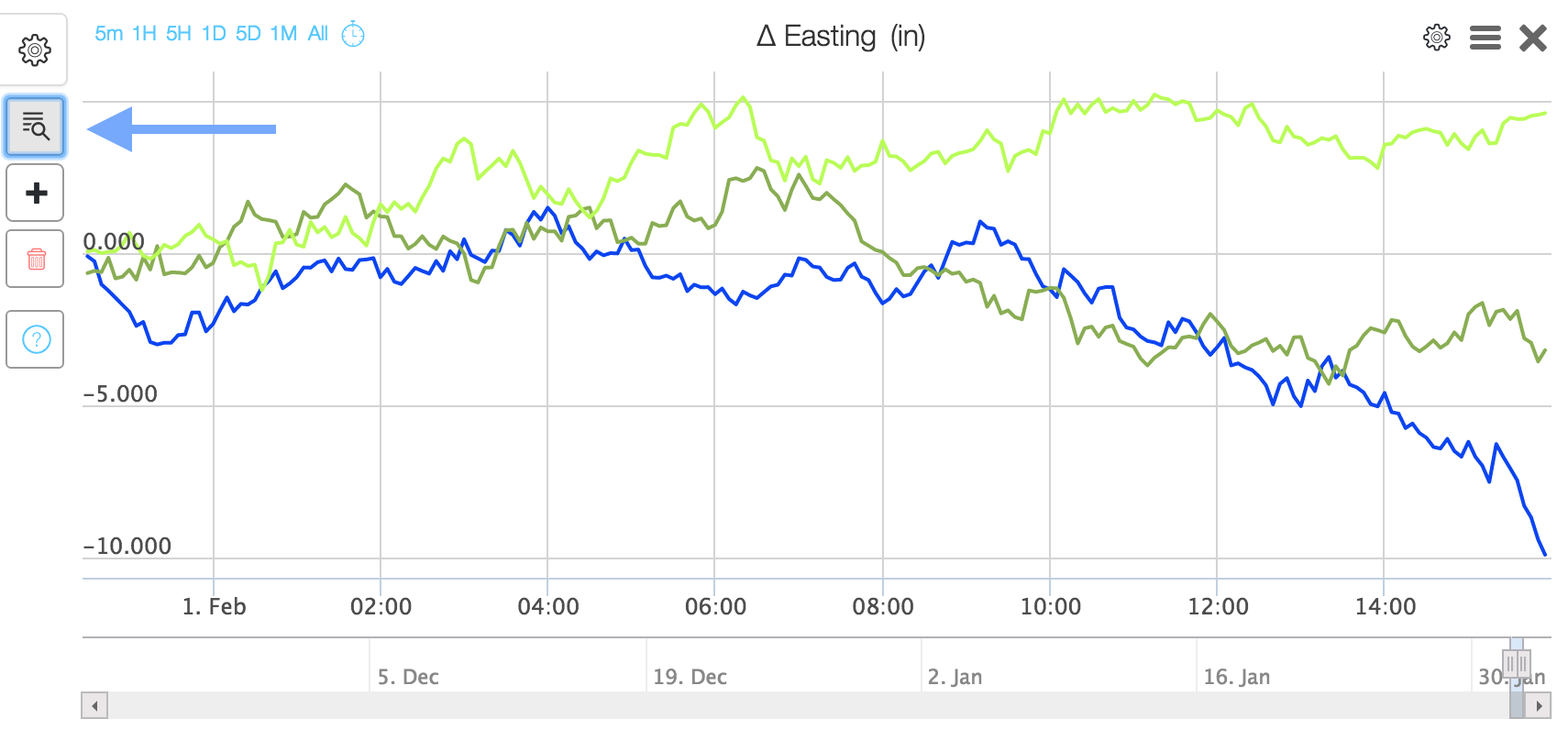 Overview
One of the most important features within the app is the Sensor Selection Tool. This feature is widely used across the app to choose which sensors to display in Graphs, Tables, and Maps. To open the Sensor Selection Tool, click the

 icon.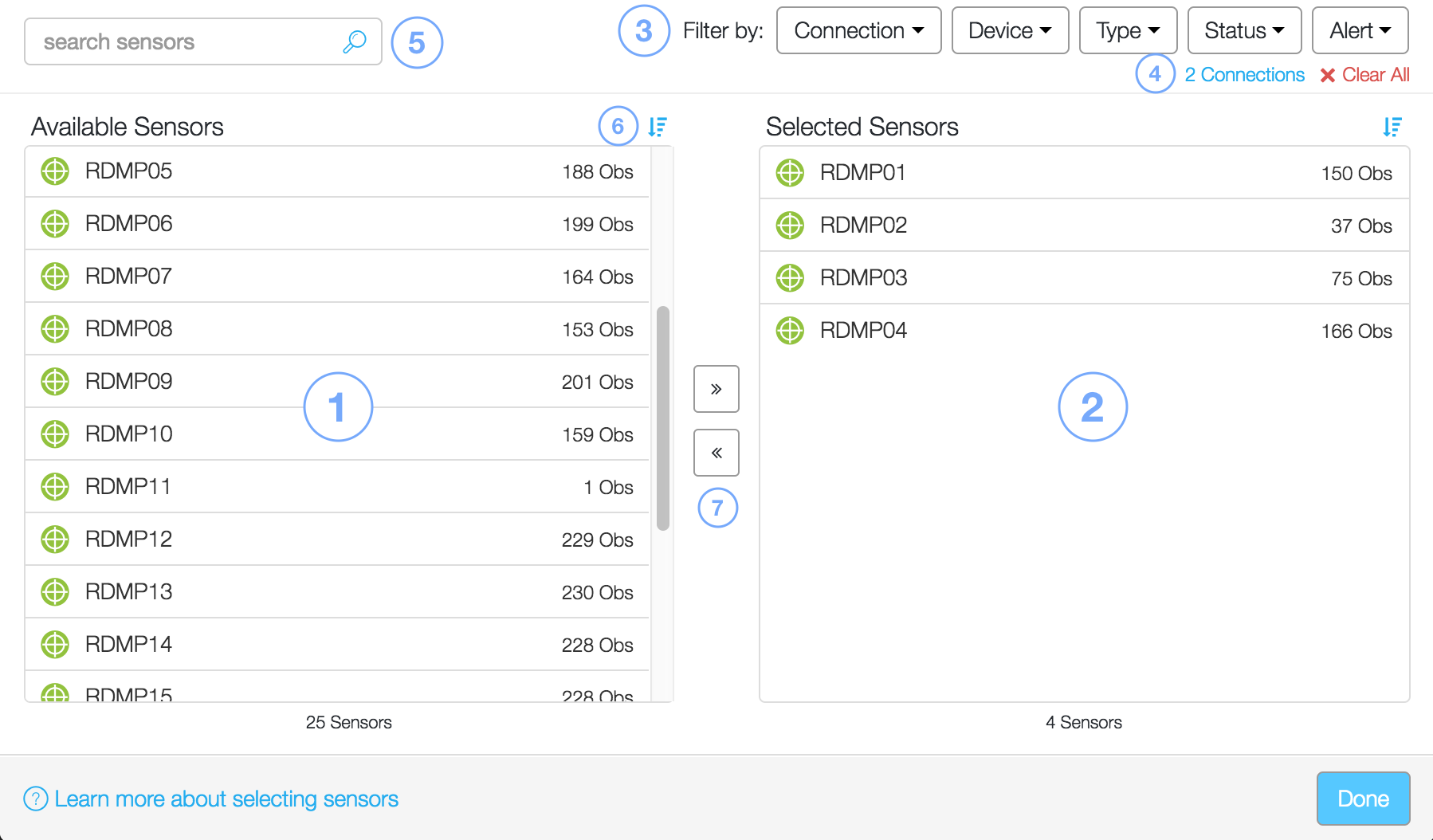 Selecting Sensors
1. Available Sensors
All Sensors configured within your network will be available here as long as no filters from sections 3 and 5 have been applied. 
Click on the Sensor you wish to use to move it from the available Sensors side to Selected Sensors, Section 2.
2. Selected Sensors
Any Sensors seen here are ones that will show up in the module you are using. To bring Sensors to this side, simply select them from Section 1. Click on sensors on this side to remove it from selected sensors.
3. Filters
Section 3 is where you can easily filter by Connection, Device, Type, status, or alert.  Filtering here will populate section 1 with sensors specified by the selected filter.
Open up a filter to see the different applicable entities. Click on an entity to filter the available sensors section. Any applied filters will show at the top with a 

 next to it. Click the name again to remove it as a filter.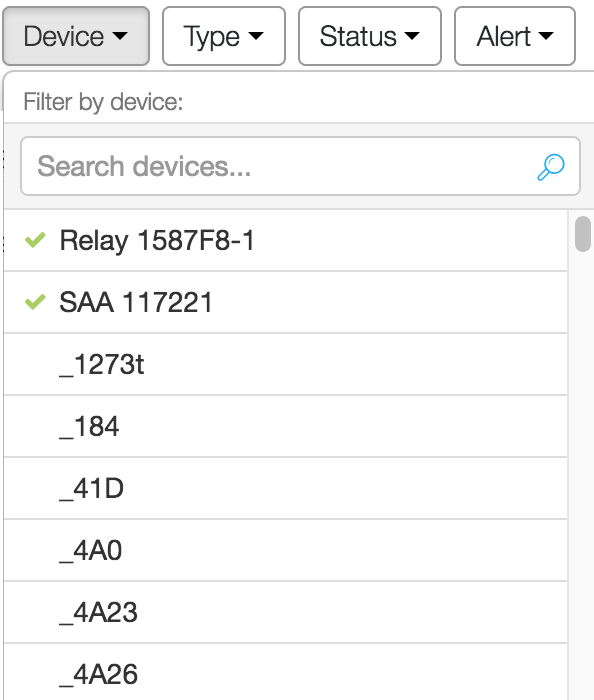 4. Filters Selection
You can see how many filters have been applied and easily remove all filters using the Clear All button. Remove individual filters by clicking them here as well.
5. Search
Use search to filter what is shown in the Available Sensors section (1)
6. Sort
Sort the Available sensors list by name, type, status, observations and activity. 
7. Move All
Use the buttons in the middle to easily move all sensors shown in either section to the other.