Overview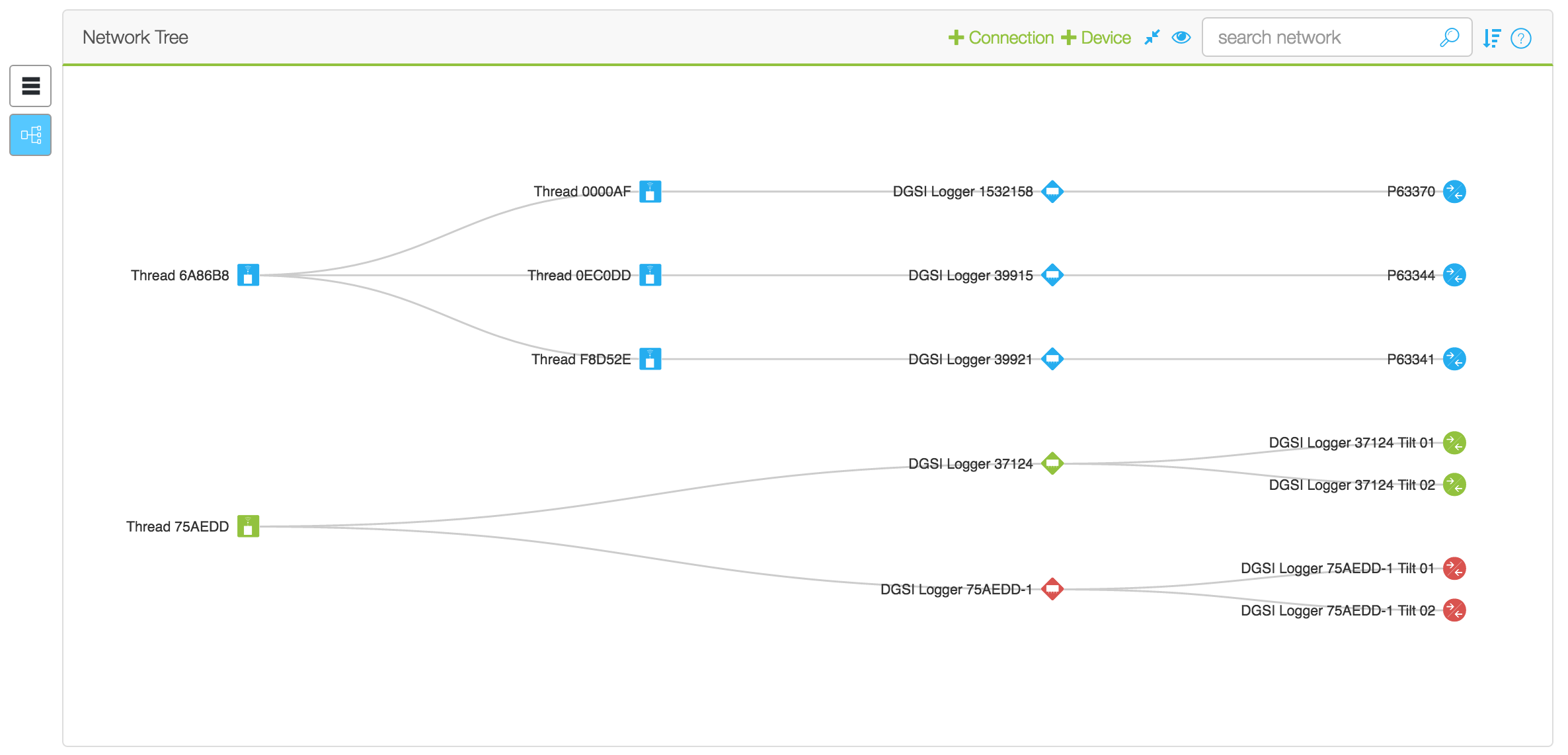 The Network Tree is another way to view your network that includes visual representations that depict the actual network layout. You can perform any of the same functions as in the Connectivity page with the added capability of visualizing Gateway, Connection, Device, and Sensor associations.

Click the Network Tree button on the left hand side of connections to view your network tree

Click any of the Icons to expanded/collapse anything associated with the entity. Hover over the icon to view the actions available for that entity.

Expand/Collapse all entities within your network tree using this button

Zoom to a view that includes all entities
Note: Any sensors that are selected by holding Ctrl (Command on a Mac System) and clicking the sensor will become yellow. This just signifies that the sensor is currently selected and can be modified using the tools that populate as clickable buttons on the top of the Network Tree (see below).